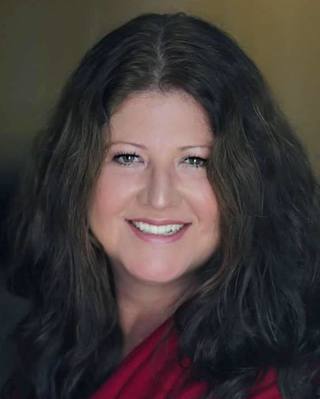 Darcy Flierl, LCSW, CAP
Darcy is operating a private practice in Stuart offering individual and family counseling. She is honored to have held a position as adjunct faculty at Indian River State College in the Human Services Department and on their Advisory Board. Currently, she has is honored to have joined the board of directors for House of Hope. Other board positions/organizations she is proud to have served during her career are: CHARACTER COUNTS!, the Strengthening Families and Health Committees for the United Way of Martin County, Steering Member or the United Way's Leadership Team and the community advisory group for the Children's Services Council of Martin County. Darcy was also a proud member of Leadership Martin County (class 20, Vice President of Soroptimist of Stuart (2014), Co-Chair for the Woman of Distinction 2014 and has assisted on several steering committees in the community impacting the youth of Martin County as well as held a Governor Appointed Position for The Department of Juvenile Justices State Advisory Group (2012-2014)
Clinical Approach
Darcy's therapy style has its roots in both Adlerian therapy and Cognitive Behavioral Therapy (CBT). Adlerian therapy is a brief, psychoeducational approach that is both humanistic and goal oriented. It emphasizes the individual's strivings for success, connectedness with others, and contributions to society as being hallmarks of mental health. CBT works to solve current problems and change unhelpful thinking and behavior that often result in feelings of depression and anxiety. Most recently, Darcy has begun incorporating Dialectical Behavior Therapy techniques into her practice to assist clients with stress tolerance, emotional regulation, mindfulness and interpersonal effectiveness.
Achievements
2016 Nominee for Keep Martin Beautiful's Environmental Stewardship Awards in partnership with River Warriors for Dirty River Jam
2015 Boots on The Ground River Warrior from the Indian RiverKeeper
2014 Nominee for Civic Category as A Woman of Distinction in Martin County
2013 Champion of Community from the United Way of Martin County
2013 Soroptimist Rising Star President's Award
2012 Promoting Advocacy and Policy Change from the Tobacco Free Partnership
Counseling
Licensed Clinical Social Worker since 2006 and a Certified Addictions Professional since 2008, Darcy has helped families and individuals achieve personal outcomes that result in happier, healthier more peaceful lives. She has experience in  individual and group setting therapy on an outpatient basis both through private practice and as a clinician with community mental health agencies.

Certifications include, Licensed Clinical Social Worker (SW8439),Qualified Supervisor (CSW),CFARS trainer (802-006-722),Certified Addictions Professional (CAP 4383),Developmental Assets Trainer,Kids at Hope Trainer,Certified Yoga Instructor (200 hours),Narcotic Overdose Prevention Education (NOPE) Task Force, Train the Trainer,Certified State Advocate for victims of Domestic Violence.
Background
With an eclectic background, Darcy is able to provide each client an individualized experienced designed to meet their own unique needs. Darcy has spent the last 21 years working with both governmental and civic organizations. She has a working knowledge of how organizations are structured, their needs, challenges and expectations for funding. In addition to overseeing department budgets, fundraisers, grant writing and contract management for programs, she has been the proprietor of two independent businesses in which she helped developed from inception. Having been a business owner, she has an intimate understanding of every aspect of operating a business.

She has proven to be an effective writer in a multitude of ways from successfully obtaining grants, authoring a monthly local advice column, having a high success rate of press releases published and on several occasions enjoyed being a guest columnist for the Stuart News and other news publications. She's taught special education for elementary and middle school age children and has been a school based psychotherapist.

Darcy held a governor appointed position as a State Advisory Group member for the Department of Juvenile Justice, participated as a member of the CDC and FCADV's Delta Focus Group, is a former member of Martin Youth Leadership Advisory Board, Indian River State College Human Services Department Advisory Group, former Advisory group member for CHARATER COUNTS!. In addition, Darcy has experience representing agencies, causes and societal issues in both television, radio, news media and has been a featured presenter for many special events and learning conferences.
Personal
Darcy is a survivor of divorce (as a child and a mom), of grief, sexual abuse, domestic violence and codependency. Her combined personal experience and professional expertise makes her uniquely qualified to be a good fit to offer support, understanding and insight for business executives, community leaders and administrators to single moms, struggling teens and tweens, and survivors of any kind!
Jill Rosemont
Jill Rosemont is a holistic-oriented mental health professional in the Treasure Coast area with active and applicable experience in mental wellness, one-on-one psychotherapy, clinical social work, and targeted case management. She holds a Bachelor of Science in Psychology and is currently working in the field as a Masters-Level Psychotherapist Intern specializing in private practice. Jill's treatment plan approaches focus on natural and practical skills that manifest inner peace such as meditation and mindfulness, while also incorporating evidenced-based psychological interventions including Cognitive Behavioral Therapy, Strength-Based Humanistic Therapy, and Narrative Therapy.
Alexandra Seits, MSW, RCSWI, CHT, RYT
Alexandra Seits is an integrative psychotherapist serving the Treasure Coast area. Alexandra draws on her training and practice for over twelve years as a registered yoga instructor and nationally board certified hypnotherapist to offer her clients subconscious and somatic-based work. Alexandra was also the Cultural and Psychotherapist Consultant for Netflix's Queer Eye and the ADHD Consultant for Sparking Joy with Marie Kondo and Alexandra draws on her research and work on interpersonal healing, psychotherapeutic activities, and neuro-aesthetic solutions and systems for treatment planning. Alexandra graduated after five years of graduate school at three different schools at the University of Pennsylvania: she received her degree in Master's of Clinical Social Work to become a psychotherapist at Penn's School of Social Policy and Practice, after studying Nonprofit Administration at Penn's Fels School of Government, and prior to obtaining Penn's Social Policy & Practice – Wharton Professional Certificate in Organizational Leadership in Social Work.